Excavator Rock Saws For Quarrying, Earthmoving, Excavation, and Mining
High Performance Rock Saws
Long-lasting steel core blades have cutting teeth that can be easily interchanged on-site reducing downtime and maintenance.
Long-lasting blades can have teeth interchanged on-site with minimal downtime.
The Tungsten Carbide rock saw is the perfect rock-cutting attachment for:
quarrying
earthmoving
excavation
mining
This saw uses standard teeth, commonly used amongst road profilers.
No need for blade cooling or watering during cutting.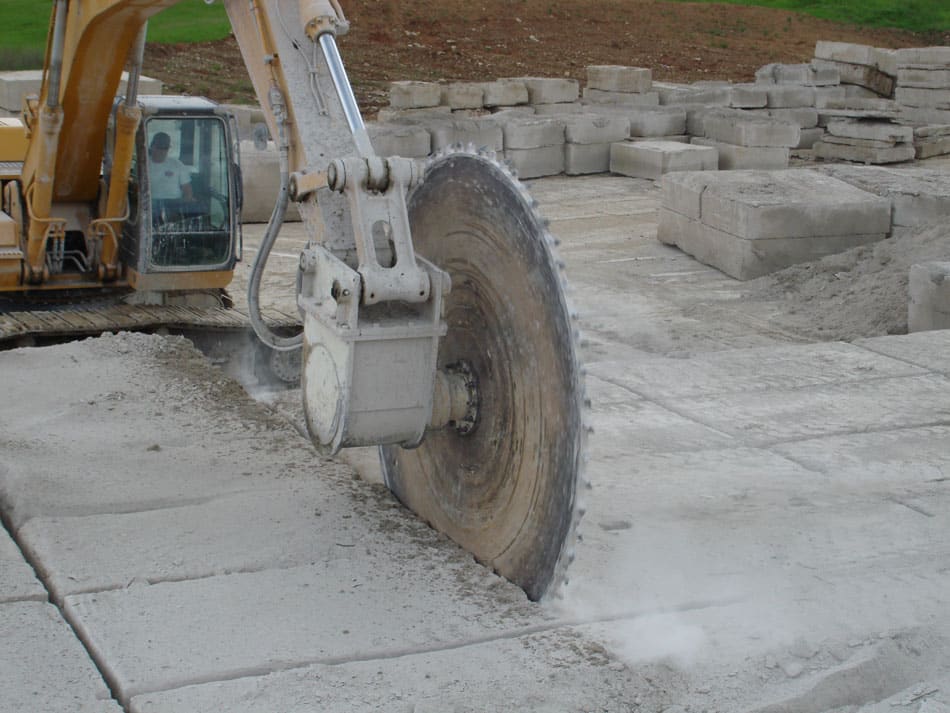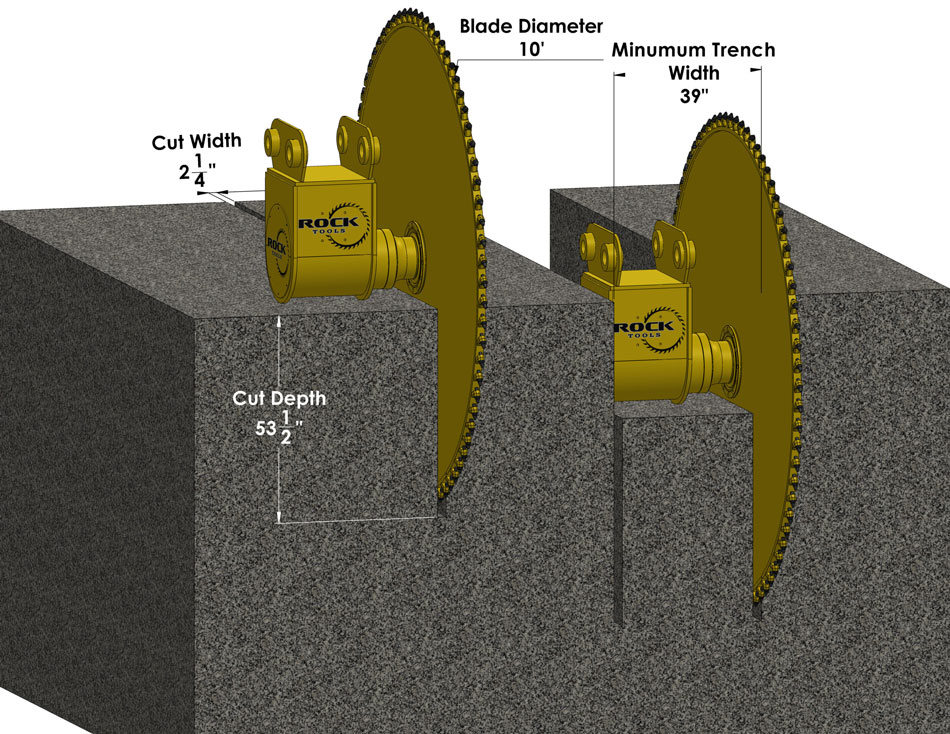 Tungsten Carbide Rock Saw Sizes & Specifications
Model
Excavator Class
(tons)
Blade Size
(inch)(mm)
Cut Depth
(inch)(mm)
Cut Width
(inch)(mm)
Hydraulic Flow
(gal/min)(L/min)
Shipping Dimensions
(in)(cm)
Approx. Weight
(lbs)(kg)
TCR5
18-30
681727.2

25635
2.564
30-35114-133



75 x 77 x 51191 x 196 x 130
2000900
TCR8
25-50
1042641.6
421067
2.564
75-90 284-341
114 x 126 x 60290 x 320 x 152


60002700



TCR10
30-50
1283251.2
541372



2.564
75-90284-341
136 x 102 x 136213 x 259 x 457

75003375
Tungsten Carbide Rock Saw Gallery
Fill out the form below to receive a pdf of our sales sheet to share with your team members or decision-makers.
Tungsten Carbide Rock Saw
Call us and give us a bit of info about your project, we're here to help.