Hydraulic Diamond Saw Attachment for Demolition and Excavation Projects
High-Performance Concrete Cutting Saws enhance your team's capabilities with one attachment.
Drastically Increase Your Demolition Capacity with Our Diamond Saws.
Why should you invest in our Diamond Saw Attachment?
Our hydraulic diamond saw, depending on the size and type of saw, can be used with applications like demolition and road work, cutting rock and stone for quarrying rock, landscaping, masonry, trenching, and foundations with cutting depths up to 41". We have saws from a 36" blade up to a 96" blade. We can customize your diamond saw attachment to meet the specifications of your job.
What are the benefits of a Diamond Saw Attachment?
• Speed and flexibility
• Increased productivity
• Precision cutting
• Low Vibration: a versatile tool in sensitive areas
• Minimal damage to the surrounding environment
• Ease of use, don't need to prep or level surfaces as a walk-behind saw, and you don't have to mount rails on tracks as a wall saw.
• No mounting to rails or tracks like a wall saw
We are available to answer your questions and get exactly what you need for your project.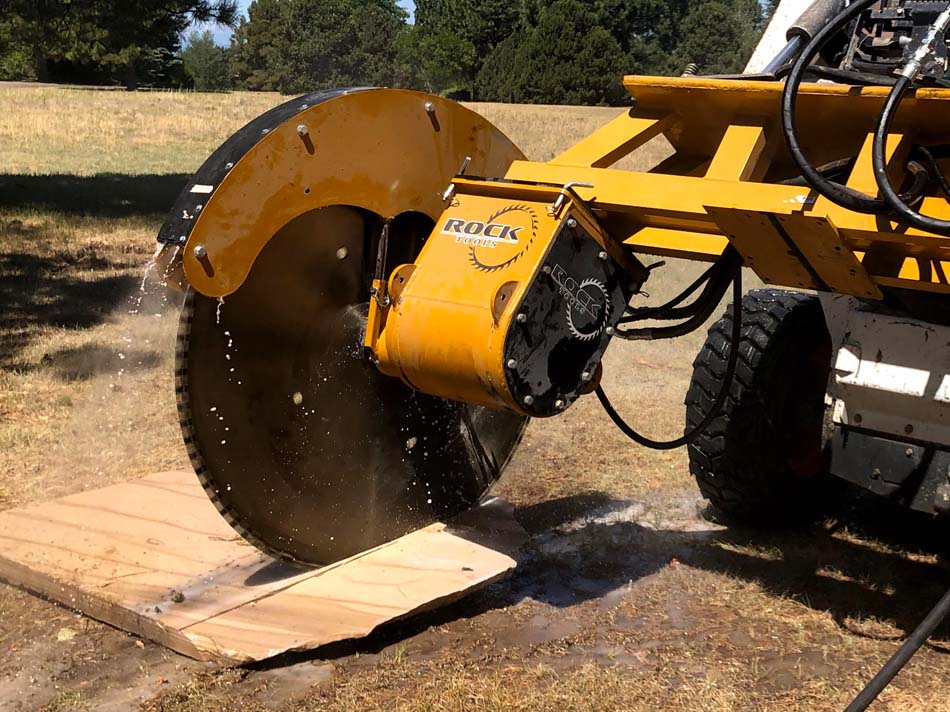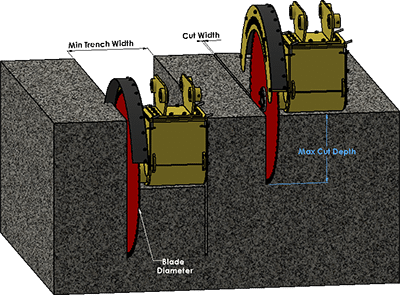 Skid Steer Diamond Saw Attachment Size & Specifications
Our concrete cutting saws easily attach to skid steers, backhoes, and excavators.
Model
Excavator Class
(tons)
Blade Size
(inch)(mm)
Cut Depth
(inch)(mm)
Cut Width
(inch)(mm)
Hydraulic Flow
(gal/min)(L/min)
Shipping Dimensions
(in)(cm)
Approx. Weight
(lbs)(kg)
DS3
2-10
36914
14356
0.2757
10-1445-64
60 x 54 x 48152 x 137 x 122
800360
DS4
8-25
481219
20508
0.2757
18 - 2268 - 83
60 x 54 x 48152 x 137 x 122
750338
DS6
20-35
721829

29737
0.513
30 - 36114 - 136
82 x 76 x 60209 x 193 x 152
1400630
DS8
30-50
962438

411041
0.625
16
35 - 40132 - 152
106 x 100 x 60270 x 255 x 152
2000900
What applications are Diamond Saws best used for?
Road Maitenance & Curb Cutting
Our road saw makes the job easier, safer, and more accurate.

Concrete Demolition
Used to make precise cuts in concrete, widen openings of doorways, and cut concrete curbs.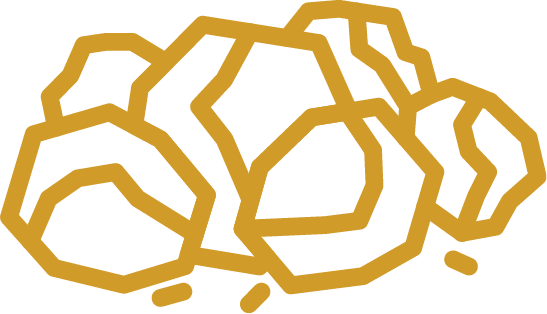 Quarrying Rocks
Used for cutting rock/stone for quarrying rock, landscaping, masonry, trenching and foundations.
Wind Turbine Blad Recycling
Saw the wind turbine blades or processable shredding into transportable sizes with ease.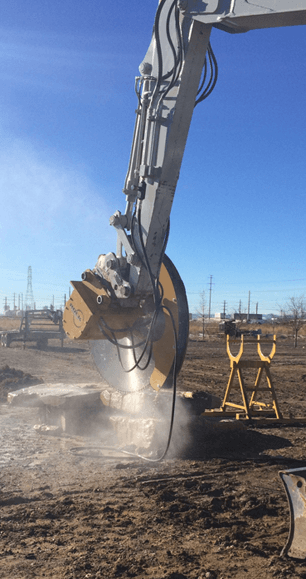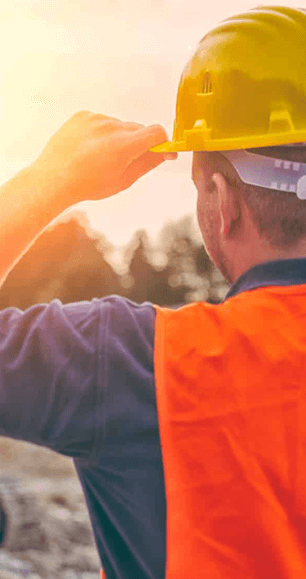 Increase Your Demolition Outcome and Safety
These diamond saws give you the ability to drastically increase your demolition capacity.
A concrete cutting saw gives you the power to demolish tough materials that would otherwise slow your project down. These powerful diamond blade saws increase capacity and efficiency by allowing you to demolish this material.
Diamond Saws for:
• Cutting concrete with rebar
• Pile cap removal and/or sizing
• Bridge Demolition
Road Maintenance Made Easy
Older and more modern roads are made from tough materials, but they are no match for our diamond saws.
Concrete cutting saws are able to cut through a variety of materials related to road maintenance. These diamond saws have the ability to tackle asphalt and expansion joints in a fast and effective way, allowing you to quickly get to work repairing the road when you need to.
Diamond Saws for:
• Asphalt
• Cutting expansion joints
Talk to a team member today to assist you in selecting the right size saw to cut deeper and accurately.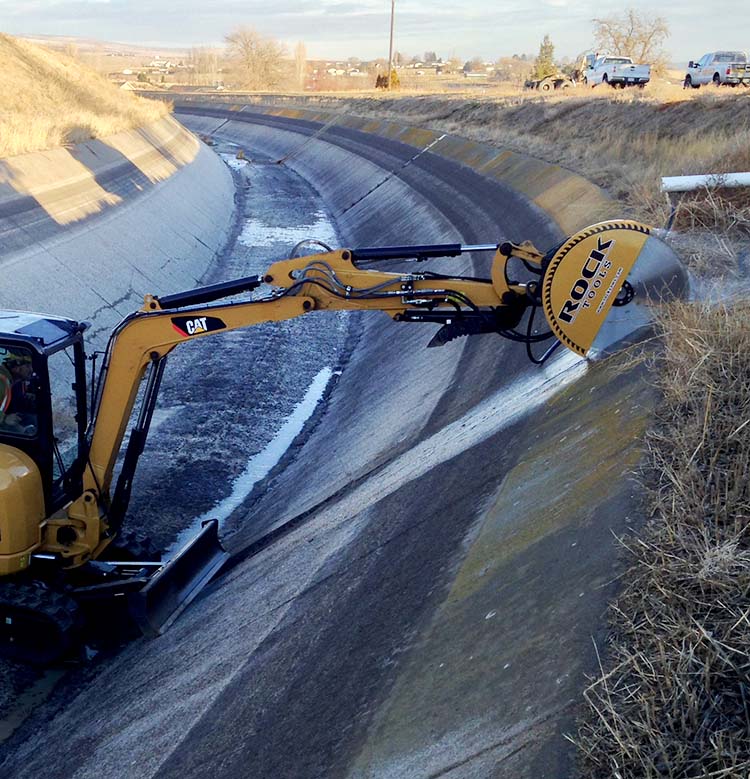 Excavation, Quarrying, and Landscaping
Extremely low vibration levels make this versatile tool useful in sensitive areas.
Our diamond saws are perfect for cutting rock/stone for quarrying rock, landscaping, masonry, trenching, and foundations.
Diamond Saws for:
• Cutting walls and over rough terrain
• Masonry
• Trenching and foundations
• Land scape sizing stone
• Concrete sawing
Wind Turbine Blade Recycling
As the wind turbine blades get to the end of their lifespan there is a growing need to find ways to reduce the impact.
Our diamond saws can cut the fiberglass with steel dowels into transportable sizes with ease. This diamond saw is fitted with dust suppression and eliminates dangerous handheld tools.
Diamond Saws for :
• Fiberglass
• Steel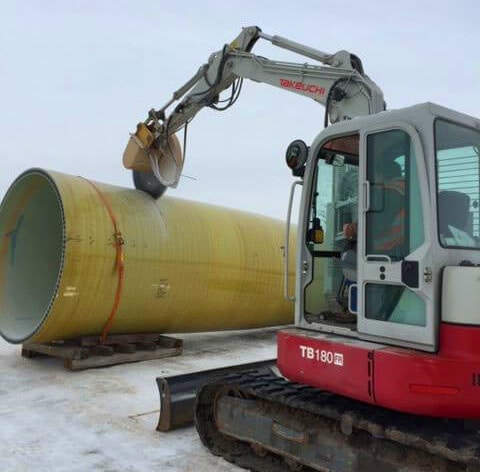 Choose the Best Concrete Cutting Saw for Your Project
Understanding the specifications and limitations of our concrete cutting saws can help you to make a choice that will suit your current on-site machines and your future projects.
Four Concrete Cutting Saw Models
Our diamond saw attachments are available in six models of different sizes. Our saws can accommodate a variety of projects, depending on the size it is important to choose the right saw.
Supportive Weight and Dimensions
Concrete cutting saws can be chosen to meet existing machine constraints or offer additional support.
Fill out the form below to receive a pdf of our sales sheet to share with your team members or decision-makers.
Find the Right Concrete Cutting Saw for Your Project
Whether you are looking for a concrete cutting saw for road maintenance, recycling wind turbines, or demolition, our diamond saws can be customized so that you can cut more quickly and precisely.
We will get you the right concrete cutting saw and any other equipment your project requires to get the job done quickly and efficiently while saving your company time and money. Give us a call and speak to a dedicated team member in our Colorado headquarters.