ROCK AND CONCRETE SAWS, ROCK GRINDERS, SCREENING BUCKETS, AND CRUSHER BUCKETS
Rock Tools is a specialist manufactures and distributes rock and concrete saws, rock grinders, screening buckets, and crusher buckets. Our saws can be customized to cut steel, ductile iron, aluminum and other ferrous and non-ferrous metals including fiberglass. Our long experience of over 30 years will fit the right tool to your application.
Manufacturers of Rock Saw, Rock Grinder, Soil Mixer, and Concrete Saw excavator and skid steer loader attachments. Our special projects division designs and manufactures Excavator Saws to cut aluminum, cast iron, steel, and many other types of material.
With offset and long-reaching extensions, our rock saws and rock grinders can cut parallel to the carrier excavator or skid steer and reach deep underwater into otherwise difficult or dangerous areas of your project. If your job requires you to cut vertically or horizontally in cast iron, rock, concrete, aluminum or most any type of material our manual or hydraulic rotators enable the rock saw, rock grinder or concrete saw to rotate 360 degrees in seconds.
Saws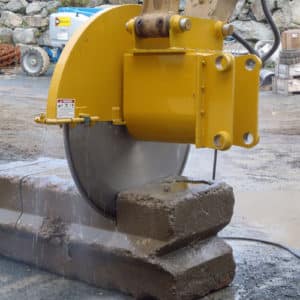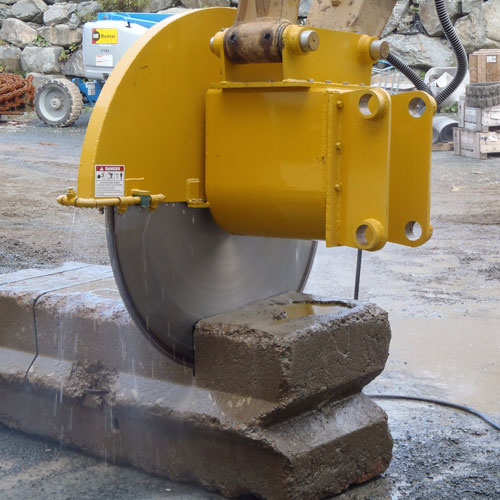 Our saws are designed for the most difficult of excavation and cutting.
Buckets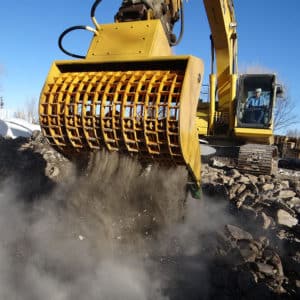 Sieving, crushing and screening buckets for any job.
Grinders
Rotary-cutting rock grinders for precise rock and concrete cutting.
Our rock saw and rock grinders are used in:
Demolition
Tunneling
Trenching
Mining
Permafrost
Dredging
Pile Head Cutting
Rock Scabbling
Quarrying
And are used to cut
Aluminum
Asphalt
Concrete
Caliche
Ductile Iron
Granite
Limestone
Sandstone
Steel
And Much More…
Testimonial
"Rock Tools manufactured the grinder tool for a unique job site application. Not only was it made perfectly to custom specifications, but it arrived early, which kept our project on schedule."
Mark Hopkins, Project Manager
6295 W. Crestline Ave.
Denver, Colorado 80123
info@rocktools.com
720-223-7888