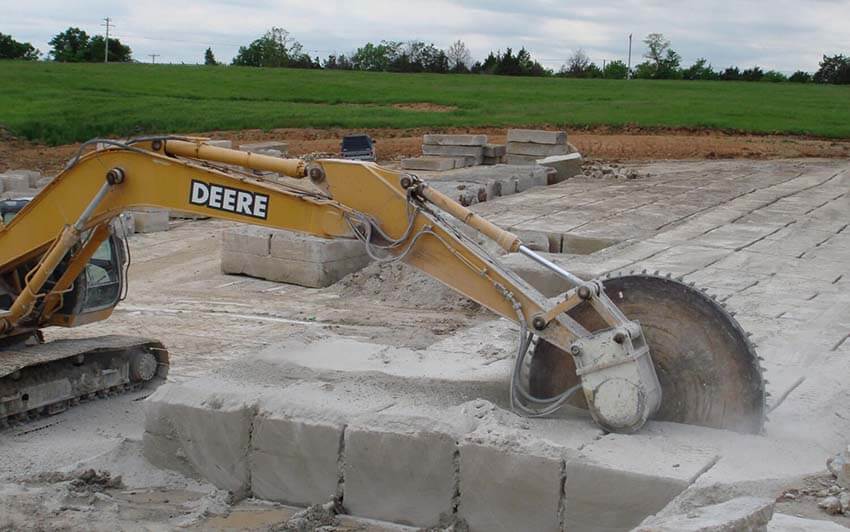 Rock Tools Attachments is a leading worldwide manufacturer and distributor of rock saws, concrete saws, sieving buckets, screening buckets, and rock grinders.
We've manufactured demolition and excavator attachments since 1985, and our years of experience servicing our customers well.
Discover our Rock Saws, Screening Buckets, and Rock Grinder Attachments for Your Project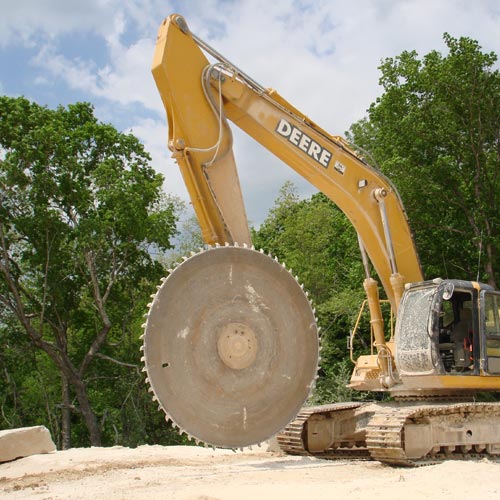 Our saws can be customized to cut steel, ductile iron, aluminum, and other ferrous and non-ferrous metals including fiberglass.
Rock Tools Attachments specialize in manufacturing and distributing rock saws, concrete saws, rock grinders, and screening buckets.
Our special projects division designs and manufactures excavator saws to cut aluminum, cast iron, steel, and many other types of material. With offset and long-reaching extensions, our rock saws and rock grinders can cut parallel to the carrier excavator or skid steer and reach deep underwater into otherwise difficult or dangerous areas of your project.
If your job requires you to cut vertically or horizontally in cast iron, rock, concrete, aluminum or most any type of material our manual or hydraulic rotators enable the rock saw, rock grinder or concrete saw to rotate 360 degrees in seconds.
Call us and give us a bit of info about your project, we're here to help.