Rock Tools Attachments | We Manufacture Demolition and Excavator Attachments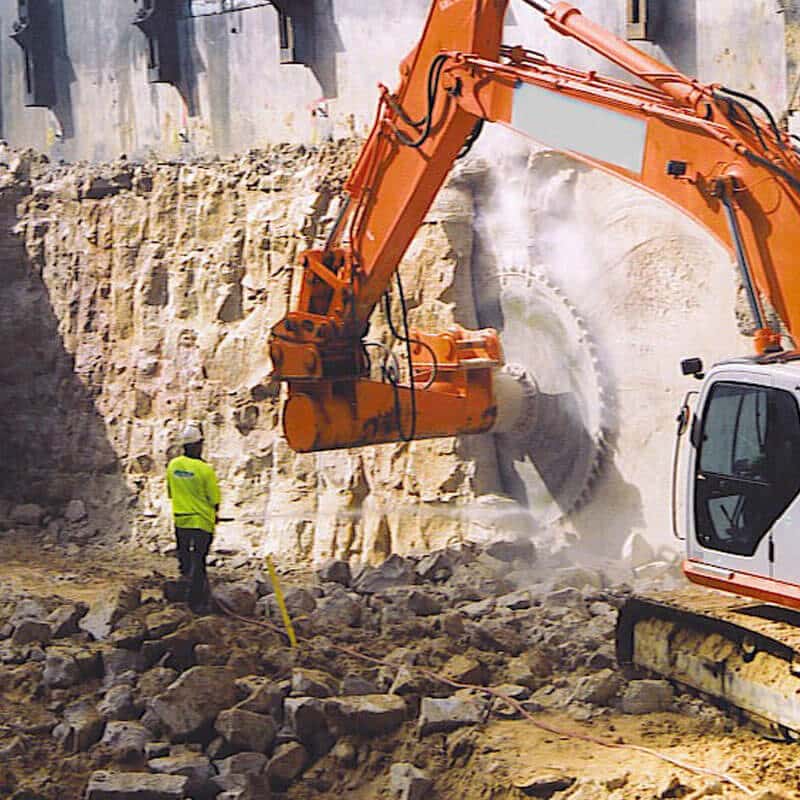 Over 3 Decades of Excavator Attachment Experience
With over 3 decades of excavator attachments experience, Rock Tools Attachments is a leader in finding cutting solutions for rock, concrete, steel, aluminum, and just about any material type found on planet earth.
Our quarry saw is used to mine dimensional stone products in limestone, marble, sandstone, and many other types of both sedimentary and igneous rock types. Our quarry saw can be found cutting granite in British Columbia, Canada to cutting Marble in Bari, Italy.
Your Unique Project Requirements
The first step in finding the ideal cutting solution is to establish the unique requirements for any project.
Our sales team is versed in all types of materials and has in-depth experience with all makes and models of heavy equipment. Call us today to consult with one of our applications engineers to select the best product:
to cut your material,
fit your existing equipment,
and meet your project-specific requirements such as cut depth, width, or angle.
We Ship Excavator Attachments Worldwide
We ship our excavator attachments worldwide, including Canada, Europe, Australia, and South America.
Rock Tools Attachments rock saws, buckets, and rock grinders are compatible with a range of excavators including JCB, Caterpillar, Bobcat, and many more.
Disclaimer: our product specifications may change from time to time. Please get in touch with us for more information. We will respond to your specific inquiry in a timely manner.
Call us and give us a bit of info about your project, we're here to help.