Our Screening and Mixing Bucket Attachment fits right on the end of your existing excavator equipment.
Increase Your Project Efficiency and Keep Your Costs Down.
Our Modular Design Allows for a Variety of Configurations
Why you should invest in a Screening Bucket? 
We can help you keep your costs down. Rock Tools' versatile screening buckets allow for onsite sorting and recycling of material without the need for costly transport and off-site processing fees.
By using your existing capital equipment you can easily remove oversized material from useful backfill and topsoil for immediate recycling, resulting in a marked reduction in material handling time and landfill fees.
Excavator Screening Bucket and Skid Steer Screening Bucket advantages:
The full range of screening buckets provides unmatched versatility to process material on your job site
The Rock Tools' screening buckets' modular design allows for a variety of configurations to meet your needs.
Our balance of lightweight construction and durable hardened steel construction maximizes screening capacity so less time is spent filling the bucket and more time is spent processing material.
When fitted with optional cleaning bars, screening disks are scraped clear of build-up of sticky material.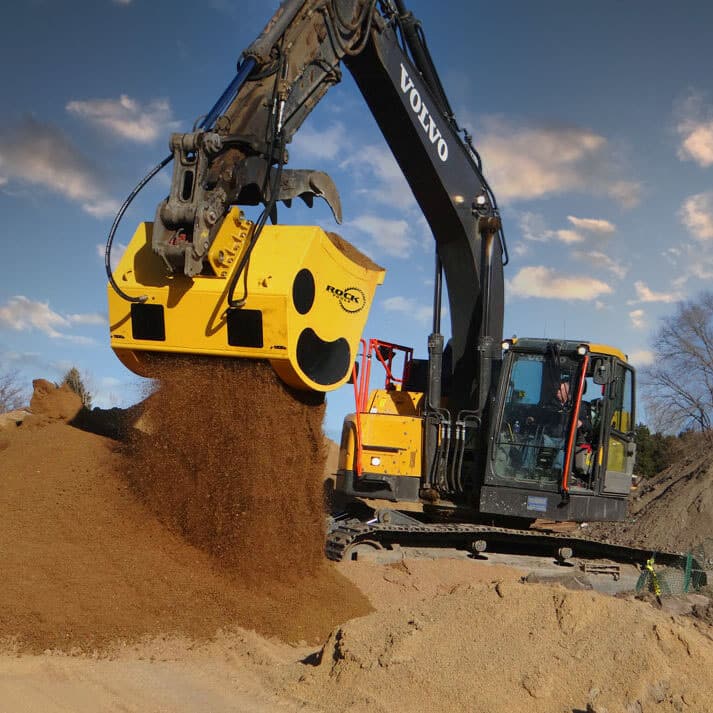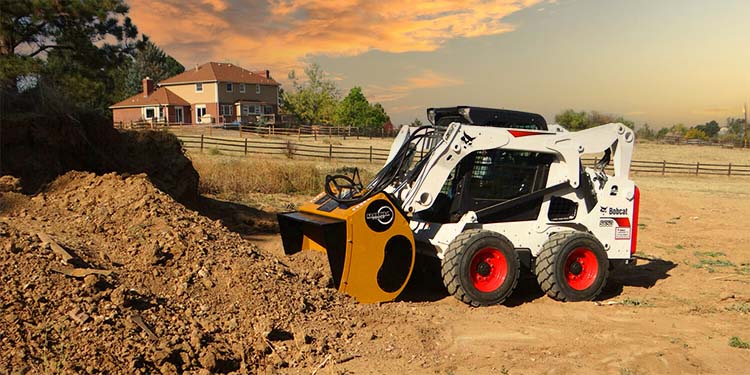 Screening Bucket Attachments Specs
Model
Excavator Class
(tons)
Screening Area
(ft²)(m²)
Struck Volume
(yd³)(m³)
Hydraulic Flow
(gal/min)(L/min)
Dimensions
(in)(cm)
Approx. Weight
(lbs)
(lbs)(kg)
SB07
SB07
6.56
.5.38
11-1840-70
37 x 55 x 4394 x 140 x 110
1700765
SB07+
7-15
6.56
.5.38
23-3785-140
37 x 55 x 4394 x 140 x 110

1850833
SB20
18-27
11.31.05
21.49
24-4090-150
58 x 72 x 55147 x 183 x 140

42501913

SB20+
18-27
11.31.05
21.49
40-60140-210
58 x 72 x 55147 x 183 x 140
45002025

SB30
30-45
141.30
2.92.22
24-4090-150
72 x 72 x 65183 x 183 x 165

52502363

SB30+
30-45
141.30
2.92.22
40-60140-210
72 x 72 x 65183 x 183 x 165

55002475

What can you process with a screening bucket attachment?
Backfilling
Our excavator screening buckets can help you with backfilling for electrical, gas, and water lines.

Sorting Demolition Waste
Easily find and remove any necessary waste and minimize the materials that need to be transferred away from the site.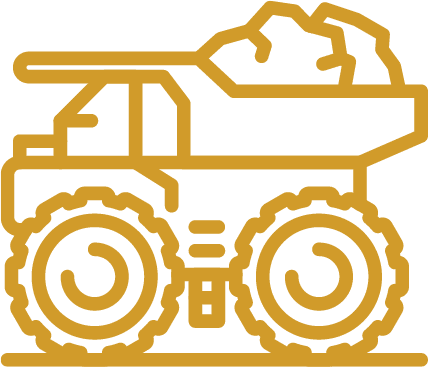 Landscaping & Stabilizing Soil
Create a better more stable ground by stabilizing the soil with just the right mix of materials after construction work.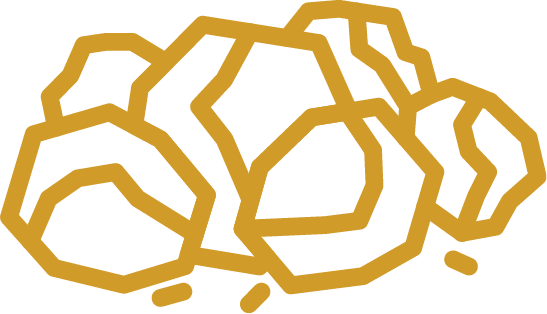 Aerating and Composting
Our excavator screening buckets speed up the composting process by mixing and aerating the material.
Excavator Screening Bucket Attachments and Skid Steer Screening Bucket Attachments
Our screening bucket attachment is proven to work well with topsoil, peat, compost, bark, and aeration materials.
As an example preparing topsoil with screening buckets has the benefits of processing materials on site instead of transporting it. With our blade screen technology, you can separate stones and rocks, broken-up junk, wooden sticks, and other unwanted particles from the soil. The blades also break up the larger lumps of soil in the material.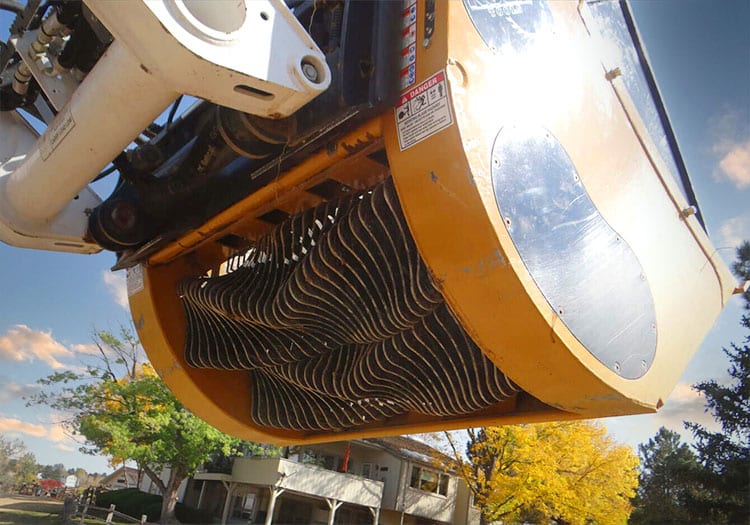 We Offer Six Screening Bucket Attachment Models to Meet Your Job Needs and Specifications
We offer screening bucket attachments in a variety of models to meet project needs, and each one can offer something different. Our modular design allows for a variety of configurations, enabling us to find the perfect set of equipment to meet various needs and helping us to optimize your time at each job site.
Our rotary and basket screening bucket attachments are available with both vertical and horizontal screening elements and can be used to enhance loaders and excavators to improve your project.
We offer six screening bucket attachment models to suit your needs, offering support for screening areas ranging from 6 to 14 feet and ranging in size from half a yard up to a three-yard bucket.
Fill out the form below to receive a pdf of our sales sheet to share with your team members or decision-makers.
Screening Bucket Attachment
Contact Rock Tools Attachments Today to Ask Find the Right Rock Screening Bucket Attachment for Your Project
Whether you are looking for a screening bucket attachment for a skid steer or for a larger excavator, our dedicated sales team will provide you with excellent customer care. Our screening buckets can be customized to meet your project goals, this could be adding more or less space between the screens so that you can process either more quickly or more precisely.
We will get you the right screening bucket attachment and any other equipment your project requires to get the job done quickly and efficiently while saving your company time and money. Give us a call and speak to someone here in Colorado.