Saws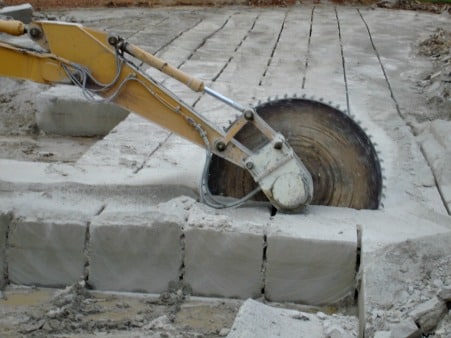 Rock Tools Attachments has a variety of saws for different industrial uses, such as our Concrete Saw; the versatile alternative that provides quick and effective concrete saw cutting solutions, our Rock Saw is our most rugged saw used by quarries and contractors alike, or our Steel Saw, which can be used to saw through cast iron or steel.
• Concrete Saw
• Rock Saw
• Steel Saw
• Tungsten Carbide Tipped (TCT) Saw
Buckets
Rock Tools Attachments' digging buckets will process your material handling on-site, saving you costs on transport and waste disposal. Our excavator sieving buckets hydraulically shake fine materials through their interchangeable screens, reducing wear and tear on excavation equipment and operators compared to traditional skeleton buckets.
• Sieving Bucket
• Screening Bucket
• Crusher Bucket
Rock Grinders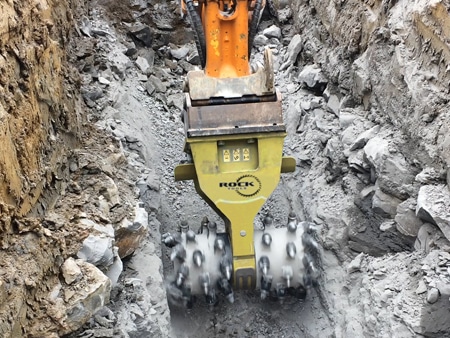 Rock Tools Attachments' range of hydraulic rock grinders use high torque, low impact cutting action, making this unique attachment suitable for applications such as excavation, mining, quarrying, controlled demolition, tunnelling and rock trenching; producing a by-product that can often be used as back-fill for pipe laying.
Our technology enables use in environmentally sensitive areas, such as adjacent gas lines or structures where minimization of vibration is critical.
Rock Tools Attachments, LLC is a specialist manufacturer of rock cutting tools. Our rock cutter tools were developed for applications within quarrying, mining, excavation, trenching and concrete cutting. They provide fast, efficient, and precise cuts through rock and concrete with minimal vibration.